Scottee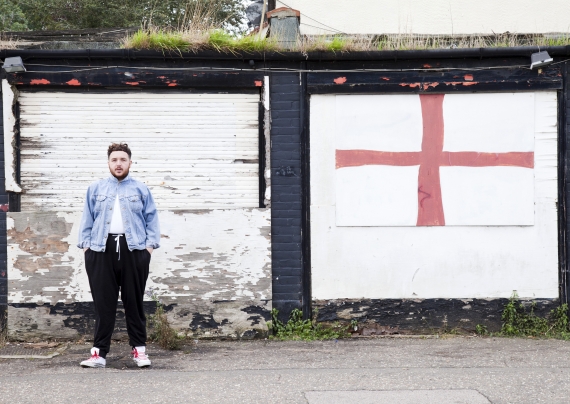 Scottee is an artist from London, who lives by the seaside in Essex. His work is often about outsiderness, creating spaces where the perceived underdog is celebrated, at the forefront and no longer ignorable. Scottee is not easily definable; artist, troublemaker and some say loudmouth. His work is live, brash, clumsy and will often leave you covered in confetti.
Scottee's work expands across genre, medium and age-range but always with an element of risk, charge and honesty. His recent blog on socially engaged practice highlights the importance of real engagement and participation in art, and criticises the mass produced 'crowd pleasers' that are ticking boxes in funding applications. Specifically highlighting why this work does not engage the working class and how companies like CPT and Duckie who inspired him through out the 90's and early 00's are creating space for real, community engagement by supporting radical thinking. This observation makes it clear why his new show Bravado is creating so much buzz.
Scottee doesn't identity as a man, nor does he feel or want to be associated with masculinity but he does use male pronouns. Exploring his uncomfortable relationship with masculinity is at the core of Bravado, his first text for stage.
Scottee grew up around strong, brave and violent men and boys. Bravado, is a memoir of working class masculinity from 1991 to 1999 as seen by a sheep in wolves clothing. Bravado explores the graphic nature of maleness and the extent it will go to succeed. Blood, spit and tears are set against the drunken backdrop of aggressive sensitivity and Oasis songs.
The show is not performed by Scottee, as an act that questions the idea of responsibility to care and attempting to demonstrate the act of bravado. An audience member must volunteer themselves to do it. If no one steps forward the show doesn't happen. It's risky but he's not afraid of it not happening – in fact it's in some ways easier. By taking the artist out of the room he's still sharing the stories, but not laying witness to the half-smiles of empathy that aid scarring, and also to pervert the idea of a solo show. Being in the room means he survives, he lives to tell the tale and so audiences are given resolution. His issues with maleness are far from resolved and so that comfort is not granted.
Bravado will show at Heart of Glass, St Helens on February 24th, Camden People's Theatre March 8th-11th and Colchester Arts Centre on March 29th. This show is not for the weak hearted - it includes graphic accounts of violence, abuse, assult, sex and love. Over 18's only, come at your own expense.
Categories: Featured Artist
Date Posted: 22 February 2017