performingborders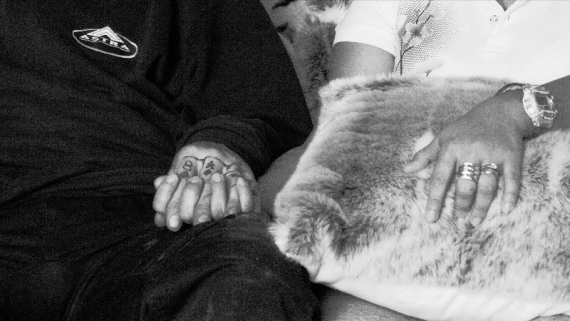 'Border as method involves negotiating the boundaries between the different kinds of knowledge that come to bear on the border and, in so doing, aims to throw light on the subjectivities that come into being through such conflicts. […] The border can be a method precisely insofar as it is conceived of as a site of struggle.'
Sandro Mezzadra and Brett Neilson, political theorists, 2013
'[W]e really focused on the border as a site of possibilities, as a spiral model as opposed to a dividing line and with the whole idea of the artist as a social thinker, as a binational diplomat, as an alternative chronicler [...] So I think that the border method – the border way of working as an artist – implies crossing of internal borders between multiple milieus and multiple contexts.'
Guillermo Gómez-Peña, live artist, 2009
From February until late June 2019, performingborders and Foreign Actions Productions present performingborders | LIVE, an international programme of events and commissions about urgent conversations and extraordinary Live Art practices around notions of physical, cultural, juridical, racial, gendered, class, and everyday borders.
Curated by Alessandra Cianetti and Xavier de Sousa, the programme draws from the online curatorial research platform 'performingborders. conversations on live art | crossings | europe'. It is inspired by political theories around notions of borders, by the ephemerality, flexibility and resilience of Live Art practices, which are understood as useful ways to investigate urgent current societal and political changes. Since 2016 the platform has been gathering original interviews, writings and experimental responses from live artists, academics and art professionals on physical and conceptual borders within an increasingly shared feeling of uncertainty.
As an attempt to make sense of an ever-developing present that hugely impacts on minority and oppressed communities, the performingborders | LIVE programme brings those discussions into venues in Manchester, Brighton, London and Nogales (US/Mexico border wall) to widen the conversation and create a broader inclusive discussion.
Exploring the history of several British families and couples, separated and disrupted by current immigration policies, this month performingborders | LIVE and curators osborn&møller (UK/Denmark) present the UK premiere of Anti-Cool's three-screen video installation On Returning, at Toynbee Studios on April 24, followed by a conversation between the artist and osborn&møller.
As part of the programme, The Istanbul Queer Art Collective and Tara Fatehi Irani will present two new performances to camera, commissioned for performingborders | LIVE. These will be shown at the Beyond the Wall / Más Allá del Muro Festival in Nogales, and previewed in London for the performingborders | LIVE final event 'Curating Borderless Spaces' at the Live Art Development Agency on 22nd June 2019.
Proposals were invited for two further commissions for digital conversations on Live Art and borders, and the successful applicants have been recently announced: Burong and Critical Interruptions. The digital pieces will be published on both the performingborders and the Live Art Development Agency websites as free to access resources.
Recent events have included a conversation at Queer Contact Festival between Glasgow/Berlin-based live artist Nima Séne and curator and artist Tuna Erdem from the Istanbul Queer Art Collective; a performative reading by Nobel Peace Prize photographer and artist Sim Chi Yin in conversation with Annie Jael Kwan, and an Embodied Movement for Social Change workshop, led by Camille Barton at Attenborough Centre for the Creative Arts.
performingborders | LIVE aims to create a programme that allows for many point of access to discourses around Live Art and borders, gathering multi-perspectival narratives and mode of self-representations for migrant artists and curators to explore the presence and effects of borders into their work and lives.
Everyone is welcome! performingborders | LIVE welcomes people whose practice, research and life have been shaped by experiences of migration and borders.
Presented by performingborders and Foreign Actions Productions in collaboration with Live Art Development Agency (London, UK), Contact Theatre (Manchester, UK), Attenborough Centre for the Creative Arts (Brighton, UK), Artsadmin (London, UK), Deptford Lounge (London, UK), Beyond the Wall/Más Allá del Mur Festival (Nogales, US/Mexico), and the Centre for The Study of Sexual Dissidence (University of Sussex, UK). Supported by the Arts Council England.
Categories: Featured Artist
Date Posted: 28 March 2019