The Yard Theatre: NOW 19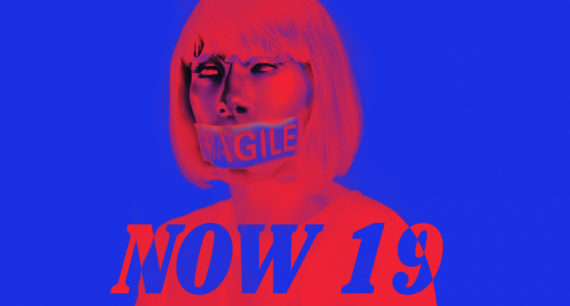 NOW is the London based The Yard Theatre's annual festival celebrating the best new theatre and performance. Now in its sixth year, NOW 19 ran from 15 January - 16 February 2019 and was the biggest yet, reaching more audiences than ever before - over 2000 people over 5 weeks.
For NOW 19, The Yard commissioned ten artists it believes to be among some of the most exciting in the UK right now to make new works. Over five weeks, these shows played in double bill for five nights each.
"NOW always feels like the most exhilarating way to kick off the year, with the best and most radical artists making theatre right now filling The Yard for 5 weeks."
Jay Miller, Founder and Artistic Director of The Yard Theatre.
Kickstarting the festival was a double bill from Brian Lobel and Fk Alexander. Brian Lobel was joined by world-renowned opera singer Gwenth-Ann Rand for a show about failure in 24 Italian Songs and Arias and Fk Alexander's Diana Is Dead saw her team up with noise musician Andy Brown to explode the myth of Princess Diana.
"The whole show weaves emotional tones with grace and subtlety."
Spy In The Stall on 24 Italian Songs and Arias
Week Two saw Last Yearz Interesting Negro and Rowdy SS in double bill with Marikiscrycrycry. 48 Hours :, an evolving collaboration between Last Yearz Interesting Negro and Rowdy SS, was a pulsating, shifting meeting between two bodies in darkness. It was followed by Marikiscrycrycry's Hotter Than A Pan, which used choreography to seek power in melancholia.
The third double bill of NOW 19 was made up by Greg Wohead and Seke Chimutengwende. In Call It A Day, a show about the impossibility of truly understanding one another, Greg Wohead was joined by artists Amelia Stubberfield, Mireya Lucio and Tim Bromage for a surreal, part improvised reliving of a meeting Greg and his then-partner had with an Amish couple ten years ago. Seke Chimutengwende then mixed gig, dance and documentary in Plastic Soul exploring the identity of a fictional, mythical performer.
In NOW 19's penultimate week, crime scene met cute as weird objects were opened up and explored by Tim Spooner in Cuteness Forensics soundtracked by a strange, screeching cacophony of sound by Tom Richards. This was followed by Ways To Submit, in which Ira Brand invited 9 audience members to fight her each night - to explore what it means to play at dominance and submission.
"It's a deeply weird experience – a great deal weirder that most everything else that calls itself theatre and gets any modicum of interest from UK venues."
Exeunt on Cuteness Forensics
Closing NOW 19 was To Move In Time, a tangled, fantastical imagining of moving backwards and forwards through time written by Forced Entertainment's Tim Etchells and performed by Tyrone Huggins. The final show was A Sea of Troubles, made and performed by Peter McMaster with choreographic and dramaturgical support from Louise Ahl - a gently strange, funny and beautiful show that looked at the relationship between theatrical tradition, masculinity and the performing body.
This year's NOW also saw the launch of NOW lates, a late-night music and performance event, which saw performances from a host of brilliant artists including Alicia Jane Turner, Fernanda Muñoz-Newsome and Eunjung Kim.
Categories: Report
Date Posted: 28 March 2019