In Between Time Summit 2020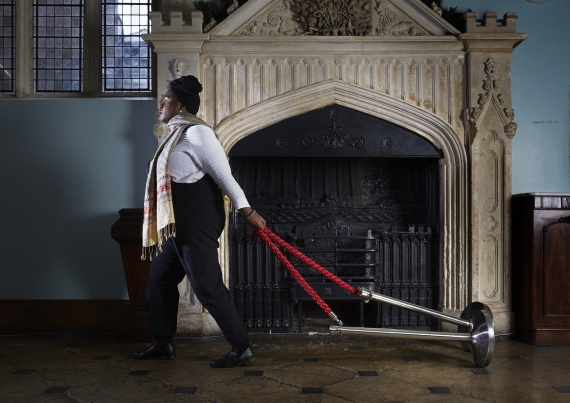 'challenging', 'invigorating', 'an epic achievement'
Audiences on the IBT Summit
'The power of art is that there is no limit to what form it can take. It can make us examine our beliefs without a single word, or only words. It can transcend language, class, ability and gender. My biggest learning from the IBT Summit: art is everywhere, and we are all artists'
Monique Sapla, Extinction Rebellion
'transformative', 'breathtaking', 'beautiful'
Audiences on We Are Warriors
'A model for other festivals in these dark times'
Jordan McKenzie, Artist
On 11-13 October 2019 we delivered the first ever In Between Time Summit. Gathering artists, activists, renegades, all of us feeling an urgency to respond to the world.
Over the last 18 years In Between Time has made festivals: wonderful, inspiring, unexpected festivals. Occupying Bristol with Fog Bridges, Fake Moons, Glass Kisses we have brought people together from across the world around radical art and ideas.
In 2019 we looked out at the world. At the pro-democracy demonstrations in Hong Kong, Chile, Brazil, Lebanon, Iran: at Extinction Rebellion occupying London and the youth marches in every UK city. We love making festivals - these combustions of art, ideas, energy, empathy, and community, but in 2019 we felt the need for a different tactic. We created the In Between Time Summit - our brave unfestival – to bring artists, thought-leaders, activists and communities together, setting out to tell the gut-wrenching truth in our unprecedented times.
'powerful', 'visceral', 'devastating'
Audiences on Dorothee Munyaneza's Unwanted
At the heart of the IBT Summit lay a series of pledges:
78% of the artists and speakers in the programme identified as diverse. 76% identified as womxn, transgender, gender neutral, non-binary or genderqueer. We halved our international travel to just 3 trips a year. Each international artist worked deeper and longer, effecting more people than ever before.
The real digital and public impact of the IBT Summit is still unfolding as we continue to screen and show artworks from the event. We do know that IBT Summit artworks have already been experienced by over 25000 people including those who participated in the making of artworks, walked in forests, entered caves, glanced at billboards and entered museums, theatres and galleries.
Every event was signed and transcribed. We employed quiet spaces, gender-neutral toilets and well-being specialists. Each space was fully accessible - even the deep, dark caves of We Are Warriors.
450 people from Bristol created films, text works, sound and installations.
30 young people joined us as speakers, stewards, conversation facilitators, documenters, reporters, artists. Their voices we will continue to listen to.
All artworks were unique, urgent, transactional, unrepeatable and live. Every encounter, action, decision, journey counted.
'not a collection of art pieces. It is alive'
Prof Cathy Turner, University of Exeter
To offset the carbon footprint of IBT17's International Showcase we needed to plant 21 trees. Coming out of the IBT Summit we will need to plant just 3. In 2020 those 24 trees will form a 'live art forest' - a forest in which we will stoke radical fires and dig our bodies into the earth of future In Between Time Festivals.
As the US writer and activist Toni Cade Barbara says 'The role of the artist is to make revolution irresistible.'
As we emerge out of the Summit we are certain that art is more vital than ever before. For in art lies the ideas, the fantasies, the empathy, the courage, the hope, the stories, the truth even though it may be painful to hear.
At the IBT Summit together we imagined a future where art and artists save the world.
Helen Cole
In Between Time
Categories: Report
Date Posted: 20 November 2019