Humanism in process - Female Performance Artists at Work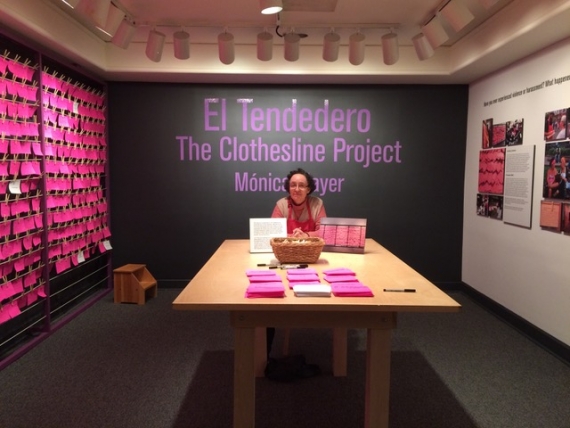 Humanism in process - Female Performance Artists at Work is an ongoing programme presented by Bbeyond, as part of a larger project, titled CITIZENGAGE, which also interrogates with ecological matters.
CITIZENGAGE: Humanism in process - Female Performance Artists at Work addresses feminist issues through art, promoting visibility of inequalities and strategies to address situations, creating openness, awareness and supporting women's wellbeing through performance art. The programme demonstrates how performance art has been and is a contemporary art form that suits the needs of human diversity and expressions of freedom.
The project resonates with feminist demands for spaces, activities and a culture for expression for their needs, demands and concerns. Since the 60's, women and feminist struggles have embraced performance art in order to convey their concerns, positions and demands, forming political empowered communities. The aims are to bring women from diverse backgrounds together through a facilitated performance art workshops, performances, talks and discussions.
The artists invited have fought, embodied and influenced their artists communities, and, to a certain extend, their societies, opening new ways to approach issues of gender through their artistic practice. These artists have a valuable experience to share with artists and women in Northern Ireland, the range of work hosted covers a wide spectrum, from Art for Art sake to Socially Engaged Art practices, reflecting a whole gamut of approaches to art and life.
The artists involved include Mónica Mayer (Mexico), Denys Blacker (Spain) Sandra Johnston, Jayne Cherry(NI) and SARC artists (Sonic Art Research Centre) Una Lee (NI based), Paula Guzzanti (Arg/NI) and Elvira Santamaria (Mex/NI).
The first part of this project took place earlier this year, coinciding with International Women's Day on 8 March, with a three day workshop hosted by Denys Blacker, whose current research explores the possibilities of telepathy and synchronicity in solo performance works.
The project also involved a roundtable and discussion chaired by Dr Chérie Driver, whose research is concerned with the documentation of art, and art in contested spaces. Later in the week, the outcomes of the workshop were shared in an event during the week, and further performances were presented by Blacker, Jayne Cherry, Sandra Corrigan Breathnach, Paula Fitzsimons, James King, Caroline Murphy, Peter O'Doherty, Brian Patterson and Nigel Rolfe at 60-120 Breaths, solo performances.
The second part of Humanism in process, features a workshop by Mónica Mayer, from 6 - 11 May. Mayer's project El Tendedero/The Clothesline Project is an important example of how she transforms the clothesline, a traditionally feminine object, into a tool designed to engage the community and facilitate a dialogue around women's experience with violence—including topics such as sexual harassment, domestic violence, and trafficking. Mayer's practices represents a sustained engagement with these issues since the late 1970's, anticipating the recent MeToo movement.
Mayer will also present solo and collaborative performances during the week, and participate in a discussion and roundtable.
"A culture is not a abstract thing. It is a living, evolving process. The aim is to push beyond the standard-setting and asserting human rights to make those standards a living reality for people everywhere" - Mary Robinson
Categories: Report
Date Posted: 25 April 2019