Adrian Howells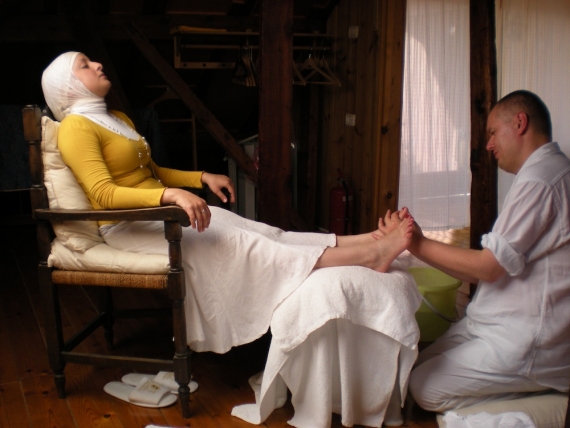 Adrian Howells (1962–2014) was one of the world's leading figures in the field of one-to-one performance practice - the act of staging an event for one audience participant at a time. Over two decades, Howells' award-winning work initiated new challenges and innovations in performance art, "intimate theatre," and socially engaged art.
It's All Allowed: The Performances of Adrian Howells is the first book devoted to Howells' remarkable achievements and legacy. Citing his permissive mantra as its title, the book is edited by Dominic Johnson and Deirdre Heddon and includes new writing from scholars and artists, writing by Howells himself, an extensive interview, scores, and visual materials. Together the materials testify to the methodological, thematic and historiographical challenges posed by Howells' performances and offer new insight into his ground-breaking process.
It's All Allowed is the fourth title in the Intellect Live book series and will be launched at special events in London and Glasgow this summer including a LADA Screens event on Monday 18 July. The evening will consist of screenings of Adrienne At Home, Accidental Tourist, and Adrienne's Room Service, and presentations by his collaborators and colleagues Deirdre Heddon, Dominic Johnson, Nic Green, Katy Baird and Ella Finer.
To further Adrian's remarkable legacy a call for proposals is also being launched this summer The Adrian Howells Award for Intimate Performance, celebrating the one to one and intimate work that he pioneered and exceled at.
Categories: Featured Artist
Date Posted: 16 June 2016