10 years of Forest Fringe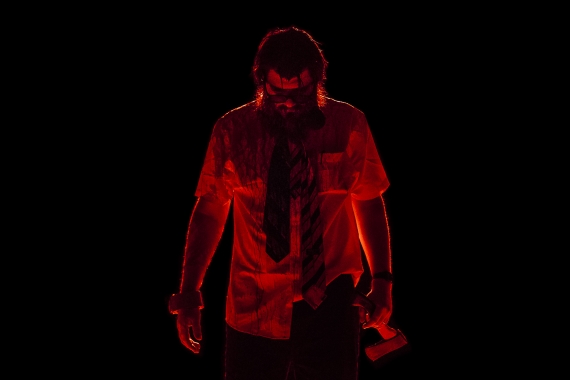 Forest Fringe was born back in 2007, the same year as the iPhone and the financial crisis. Now many festivals, several near-disasters, several actual disasters, hundreds of artists and one voyage into space later they are delighted to still be here, celebrating their 10th summer in Edinburgh. From 11th – 20th August, at the Out of the Blue Drill Hall in Leith, a special retrospective programme brings together revivals of works from the last decade alongside newer pieces exploring the themes of history, memory, retrospective and re-enactment.
Central to this year's programme will be revivals of 9 pieces from the last nine summers by a range of artists who have played a crucial part in making Forest Fringe what it is. For some these pieces bring back fond memories of earlier festivals, whilst for others they provide an opportunity to see much-loved pieces for the first time.
Alongside these older pieces will be a programme of work that is completely new to Forest Fringe, each its own wildly different exploration of the past and our relationship to it, including a number of international artists, re-imagining the festival from new and different perspectives.
For more on the full Forest Fringe programme, including Nic Green, Season Butler, Richard DeDomenici, Daniel Oliver, Rosana Cade, Action Hero, Dan Canham and many others, see the artist listing here. As ever, all tickets to Forest Fringe shows are free, and can be booked here.
11 – 20 August
Out of the Blue Drill Hall, 36 Dalmeny Street, Edinburgh EH6 8RG
forestfringe.co.uk/edinburgh2016/
Find out how you can engage with the Live Art UK network at Forest Fringe here.
Oberon Books are releasing a publication on the first Ten Years of Forest Fringe, available for purchase in August.
Categories: Featured Activity
Date Posted: 26 July 2016