Forest Fringe: 10th Anniversary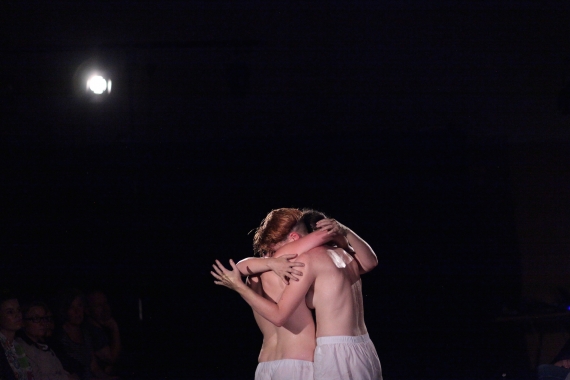 01 September 2016
Live Art UK supports Forest Fringe
Live Art UK was delighted to support Forest Fringe in its 10th year of helping artists present experimental work outside the cut-throat economic model of the Edinburgh Fringe.
Forest Fringe was born back in 2007, the same year as the iPhone and the financial crisis. In 2016, many festivals, several near-disasters, several actual disasters, hundreds of artists and one voyage into space later they celebrated their 10th summer in Edinburgh. From 11th – 20th August, at the Out of the Blue Drill Hall in Leith, a special retrospective programme brought together revivals of works from the last decade alongside newer pieces exploring the themes of history, memory, retrospective and re-enactment.
Live Art UK enhancements
Members of LAUK are able to propose project 'enhancements' to the network - great ideas that develop or extend existing activities - which the membership then jointly considers for funding. Previous project enhancements have included PLAYING UP, Unruly Utterances, Think Tank Workbook, I See A Fake Moon Rising, and Performance Art Faction.