Diverse Actions: New Work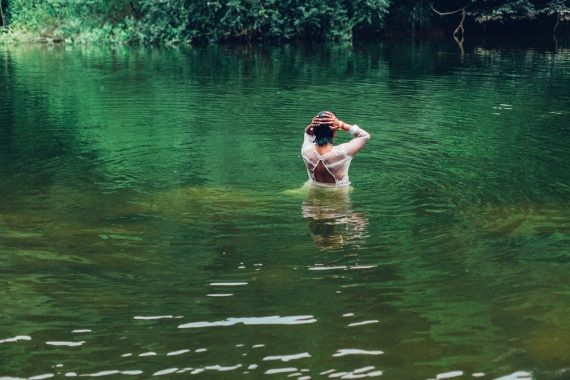 10 April 2018
During the three years of the Diverse Actions project Live Art UK members submit proposals to commission new works and host residencies. The Diverse Actions Steering Group selects the projects to be supported with an emphasis on building a programme of projects that are varied in scale, location and theme, while sharing a clear artistic ambition. The new work strand, then, allows Live Art UK organisations to work with artists of colour in previously inconceivable ways.
Selected projects:
2019
]performance s p a c e [, Folkestone, Affect Festival
An intimate micro festival exploring the affect(s) of performance.
Artsadmin, London, The Moon is Warmer than the Sun
Four part co-commission of new work by emerging artist Whiskey Chow exploring queer longing and transgressive desire through the Chinese mythology of a gay deity – the Rabbit God.
Cambridge Junction, Cambridge, Cambridge Junction, Stobbs New Ideas Fund/Diverse Actions co-commission
Major new commission supporting shift towards middle-scale production
Chinese Arts Now, London, Assemble
Jo Fong's new work Assemble focuses as much on performance event as in the way we connect and together nurture a sense of belonging. Jo calls it an 'installation of people'. It will be created through a series of workshops with 40 participants who will perform in a final show.
Compass Live Art, Leeds, Sick and Tired Extended Residency
Extended residency over 10 months researching and developing a community facing iteration of I'm Sick and Tired of Being Sick and Tired exploring mental health issues among women of colour in Leeds working with local women artists, mental health professionals and a community liaison worker.
Fierce, Birmingham, Fierce Academy
Additional workshops by leading international artists of colour in the Fierce programme with subsidised festival passes, workshop places, networking opportunities and accommodation for early career artists of colour.
Home Live Art, Hastings, South East Tour
This project will support the development and promotion of two new Contemporary Theatre works by female artists of colour in three separate locations within the South East of England – Hastings, Folkestone and Brighton.
In Between Time, Bristol, The New National Sport & Creative Exchange Lab
Cigdem Ayenimir, an Australian Muslim Artist of Turkish descent, will present her work for the first time in the UK and lead a Creative Exchange Lab with 6 UK BAME artists leading to a commission of new work.
Marlborough Pub and Theatre, Brighton, Brownton Abbey – building the collective
A year-long commissioning project building on the artistic legacy of Brownton Abbey (Brighton Festival 2018)
2018
]performance s p a c e[, Folkestone, PAUSE & AFFECT
PAUSE & AFFECT is a holistic development programme that includes a series of 6 week intensive artist residencies at ]performance s p a c e [ in Folkestone.

Attenborough Centre for the Creative Arts & Marlborough Pub and Theatre, Brighton, Black Joy
A year-long Brighton-based development and commissioning project for QTIPOC artists, connecting US and UK based artists at various career stages.
Battersea Arts Centre, London, Mars & Saturn
A new project combining theatre, Live Art and digital technology to be developed across 18 months with BAC, TRANSFORM and Theatre in the Mill.
Chapter, Cardiff, Making Time
Development time for a new work by Manchester based writer and performer Sonia Hughes and Cardiff based movement artist Jo Fong that makes time and space for a public structured listening.
Colchester Arts Centre, Norwich Arts Centre & Cambridge Junction, East Anglia, Vinyl Equations
Three venues combine to present the work of Robin Deacon – a singular talent and an original voice. A symposium will accompany the tour.
Compass Festival, Leeds, Four Legs Good
Originally from Singapore, Jack makes live work that explores the connection between the social, the legal and art. Using social relations and cultural norms as material, he creates performances, video and participatory projects that highlight the rules and theories that guide human behaviour.
Home Live Art, Hastings, Dogmatic Test Tour
The development of Jamal Gerald's new work Dogmatic, presenting it at three venues and a festival to test it in front of new audiences and in different contexts.
In Between Time, Bristol, Wanted
IBT is developing a two year UK and international artist development programme focused on eight exceptional artists of colour.
Lancaster Arts, Lancaster, Nuffield Commission & Residencies
A project enablling artists to pursue ideas-led approaches with Lancaster Arts, extending opportunities for new work and artist development for practitioners of colour.
Live Art Bistro, Leeds, Dialogues in VR
Maximising Live Art Bistro's continued relationship with artist Pauline Mayers and beginning to create a national VR archive of Live Artists.
2017
]performance s p a c e [, Folkestone, The Risings
A trio of residential professional development platforms, including studio research, critical feedback and a public platform.
Cambridge Junction, Cambridge, Under the Skin
A residency and provocation by Harold Offeh exploring the cultural diversity of Cambridge.
Cambridge Junction, Cambridge, Black Holes
Seke Chimutengwende and Alexandrina Hemsley present a short Afrofuturist history of the universe.
Contact, Manchester, Flying Solo
A commission supporting a radical solo artist in the development of new work.
Fierce Festival, Birmingham, Fierce FWD 2017 Stage 2
Instigated by Fierce FWD micro-bursaries, Stage 2 will further develop new works by artists Suriya Aisha, Vivian Chinasa Ezugha, Myah Jeffers, Malik Nashad Sharpe and Louisa Robbin.
Forest Fringe, London, Private Cities
A two-year project curated by Tania El Khoury, bringing together artists from London and Beirut to explore art and resistance in urban space.
hÅb, Manchester, Second wave Divergency cohort
An enhancement of the next wave of Divergency seed-commissions.
Home Live Art, Hastings, Dogmatic
A professional development project for Jamal Gerald, leading to the premiere of his new solo show, Dogmatic.
In Between Time, Bristol, How to Suffer Politely (and Other Etiquette)
A new 'International Wild Card' commission to develop a new work by Kameelah Rasheed, working in collaboration with Bristol residents and UK artists.
Live Art Bistro, Leeds, Pauline Mayers R&D Residency
Supporting the development of a new work by Pauline Mayers.
Marlborough Pub & Theatre, Brighton, NIGHTCLUBBING
Research and development of a new performance by Rachael Young in collaboration with Mollie Zhang.
Steakhouse Live, London, Steakhouse Live Residencies (working title)
Supporting Jade Montserrat and Victoria Sin to explore their practice whilst being a part of a collaborative community support network.